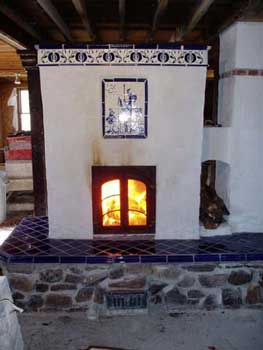 The first heater I worked on was my fatherís. I was actually inspired to build heaters because he decided to order a kit to install in a house that he is rebuilding. Time constraints took over, and I offered to find someone to install the heater core and in the process give me some experience with building masonry heaters.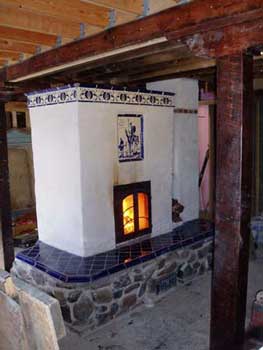 I looked up the Masonry Heater Association of North America, and the only person in my area who seemed genuinely willing to teach me at a reasonable rate was Jeff Kuczmarski (Certified Heater Mason) of Log and Stone, LLC. So we traveled down to Valparaiso, Indiana, and put the core and the chimney in my father's house. Jeff let me work with him on several other occasions and has taught me much of what I know.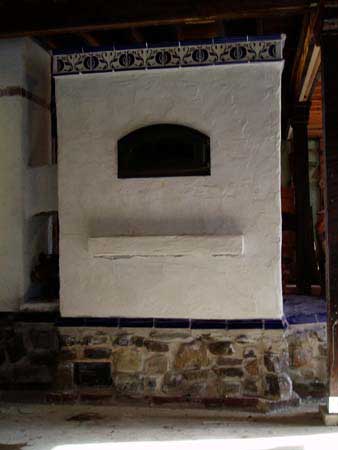 My father had configured the layout of the heater and once the core and chimney were installed, he set to work and built a veneer of stone and brick, and created the finished look with his own handmade tiles and stucco made of white Portland and silica sand. It has a small oven on the side that faces the kitchen, and a convenient nook for drying out firewood.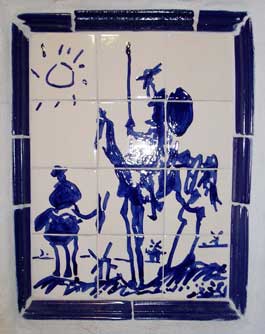 Another nice feature is the heated bench on this Finnish contraflow heater. This heater was created by an artist, and I am lucky to have been able to facilitate this creativity by installing the core. I like to show people this heater so that they can see the aesthetic possibilities are endless on a masonry heater.